Description
O JOGO MAIS GALARDOADO DA SUA GERAÇÃO
AGORA MELHORADO PARA A PRÓXIMA

És Geralt of Rivia, um mercenário caçador de monstros. Perante ti, encontras um continente destruído e infestado por monstros, que podes explorar como quiseres. O teu contrato: encontrar Ciri, a Criança da Profecia, uma arma viva capaz de alterar a forma do mundo.
Atualizado para a sua versão mais recente, The Witcher 3: Wild Hunt para a PlayStation 4 contém novos objetos, como espadas, armaduras e roupas alternativas com inspiração na série The Witcher da Netflix e muito mais!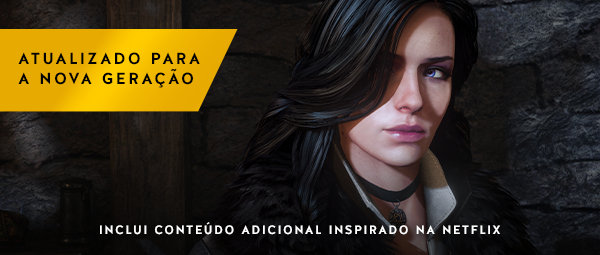 Explora o mundo fantástico do continente como nunca antes! Esta edição de The Witcher 3: Wild Hunt foi melhorada com várias novidades visuais e técnicas, como novos detalhes, mods criados pela comunidade, ray tracing em tempo real e muito mais. Tudo a pensar nas capacidades dos PC mais modernos.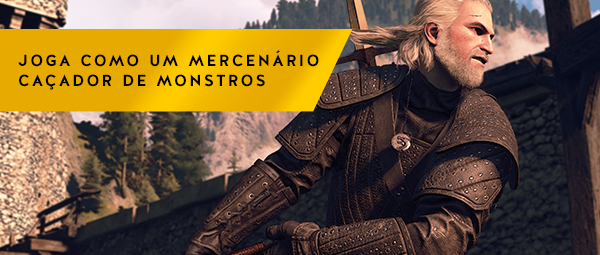 Treinado desde criança e com habilidades, força e reflexos a um nível sobrehumano, os witchers são a única defesa da humanidade contra um mundo infestado por monstros.
• Destrói criaturas horríveis na pele de um caçador de monstros armado com várias armas melhoráveis, poções de mutações e magia de combate.
• Caça vários tipos de monstros exóticos, desde criaturas selvagens das montanhas a predadores sobrenaturais que se escondem nos becos escuros de zonas urbanas.
• Investe as tuas recompensas no reforço de armamento e compra de armaduras personalizadas. Ou gasta em corridas de cavalos, jogos de cartas, lutas de boxe e outros tipos de entretenimento.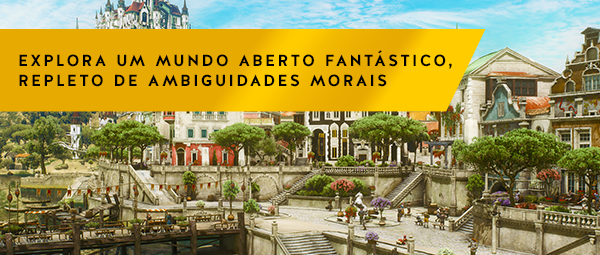 O gigantesco mundo aberto de The Witcher foi pensado para teres uma aventura sem fim, lançando novos conceitos em tamanho, profundidade e complexidade no mundo dos jogos.
• Percorre um fantástico mundo aberto: explora ruínas esquecidas, cavernas e naufrágios, negoceia com comerciantes e anões especializados nas cidades, e caça em planícies, montanhas e mares.
• Negoceia com generais traiçoeiros, bruxas demoníacas e monarcas corruptos para forneceres os teus serviços.
• Toma decisões que vão muito para além do bem e do mal. E enfrenta as suas consequências.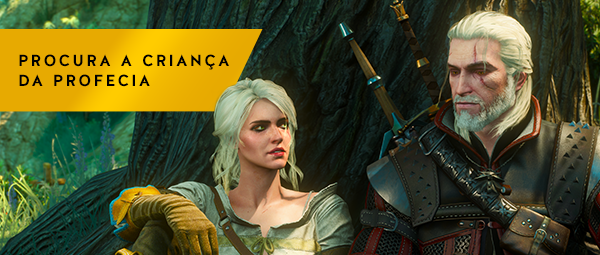 Aceita o contrato mais importante da tua vida: encontrar a criança da profecia, a chave para salvar o mundo... ou destruí-lo.
• Em tempo de guerra, procura a criança da profecia, uma arma viva profetizada por lendas da antiguidade.
• Enfrenta governantes ferozes, espíritos da natureza e até mesmo uma ameaça sinistra... todos com o objetivo de controlar o mundo.
• Define o teu destino num mundo que talvez não valha a pena salvar.